When you spend your full day in a photo shoot, and you are excited about the awesome picture, but when you upload all photos to the Computer, most of the images are overexposed photos.
After this mishap, you feel upset, right! Don't get upset. Our article will guide you about how to fix an overexposed photo. Before we start, let's try to understand the Problem of Overexposure.
When your camera light sensor catches too much light, then overexposure happen. And your picture is blown out. Some times the result suffers lost detail, overexposure can bring a dark image. Many times your resulting image appears washed out.
Two Easy Ways To Fix Overexposed Photos
Don't worry! In this article, we will tell you how you fix an overexposed photo using two methods. The first is using PaintShop Pro, and the last is using Photo Editor. Before we start our journey, let's know a little bit about PaintShop pro. Are you ready! Let's go.
What is PaintShop Pro (2020 ultimate)
Paintshop Pro is professional & ultimate photo editing tool. Using Paintshop, you can quickly fix the overexposed photo. More importantly, you can use this tool for 30 days without any payment. If you are satisfied with this work, then buy this software with only 99.99$ for 12 months.
Why you are waiting, Download this amazing software from the PaintShop Pro official website and then install it.
Solution 1: Using PaintShop Pro
Run PaintShop pro. Follow the root. File > >Workspace >> Complete.
 Open an overexposed photo which you want to edit.
 Click Adjust on the top menu, then Backlighting.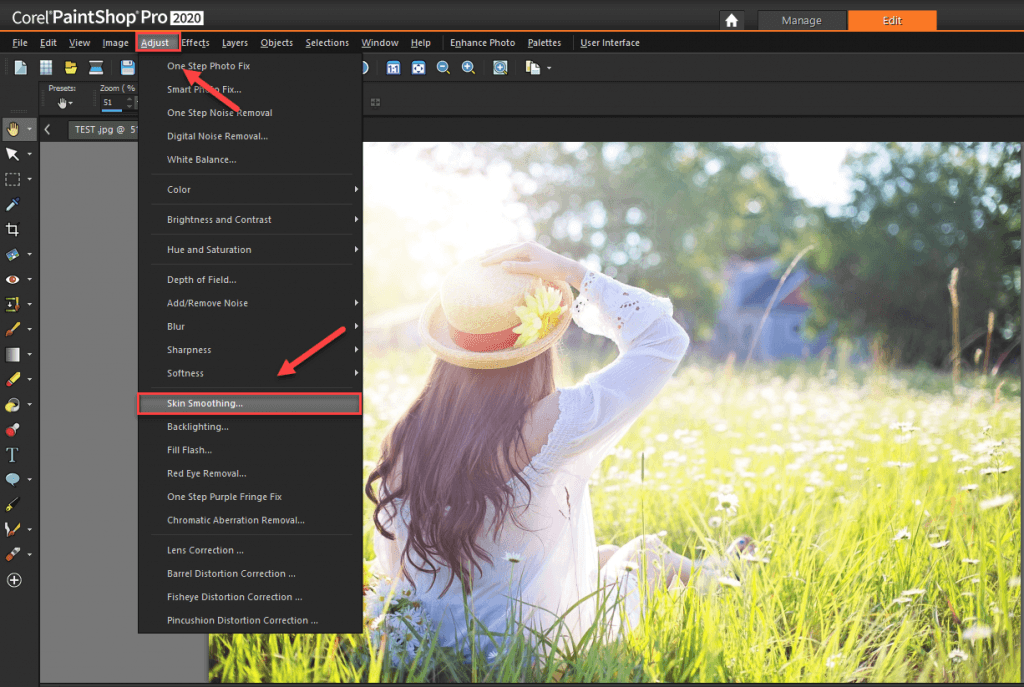 Step 4: Set quality from 0 to 100 in the Strength control and the Situation control. After this hit, OK.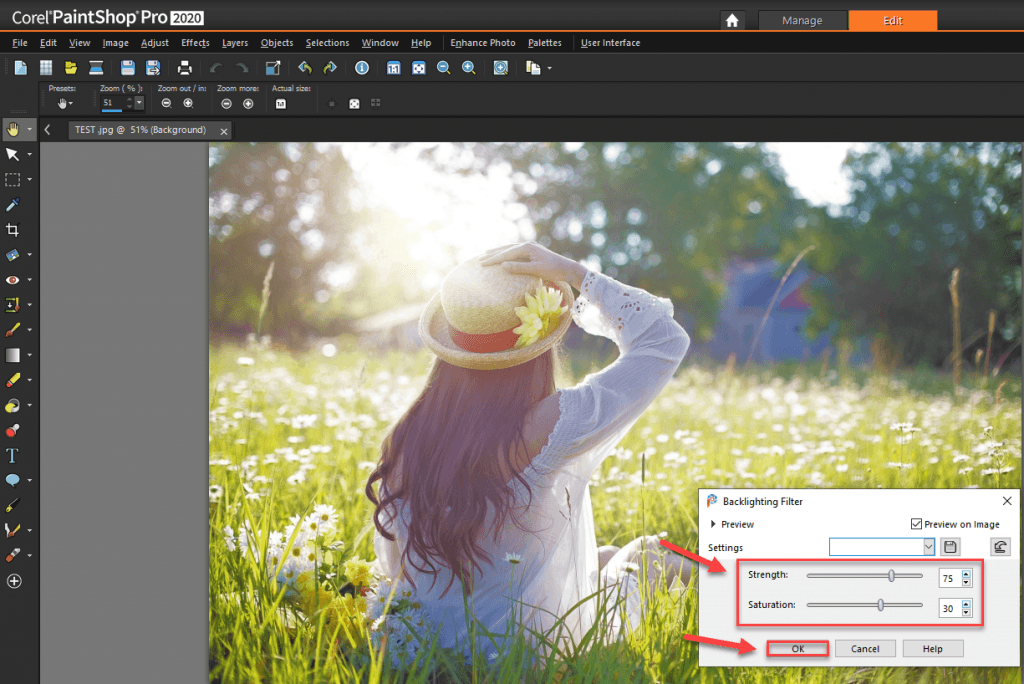 Step 5: Well, You have fixed over the exposed photo! Save the photo and quit PaintShop Pro.
Now let's have to discuss the second method.
Solution 2: Using Photo Editor
You can use photoshop Elements for many levels of editing from quick basic photo fixes with easy to use editing workflows to advanced color correction and composition in the Editor workspace.
In the photo editor choose a photo which you want to edit. If you're going to open a new picture for editing in the editor workplace, then click on the editor icon on the taskbar.
Now your photo is open for editing. You can edit your photo using basic photo fixing tool in photoshop elements and complete some primary task quickly and easily. Such as you can use a pencil sketch effect, and exposure tool for an overexposed photo.
Fix an overexposed photo: 
With Photoshop Elements, you can fix overexposed and underexposed pictures in a few minutes.
Follow easy steps to fix an overexposed photo.
Run photo Editor.
Open a photo which you want to Edit.
In the Quick menu, Select Adjustment located in the lower right area of Action- Bar.
Click on the Exposure option. Photoshop Elements automatically adjust the exposure of your uploaded picture and display the nine thumbnails of the photo. Each photo at a different exposure level.
Select the thumbnail of your choice.

Now save your picture and exit photo Editor.
Final words:
After reading the following two methods, you will be able to fix overexposed photos with some clicks. The given two ways are very beneficial because we have tested it personally. Type message in the comment section if you have any suggestion or any question.
Thanks!