Are you suffering from the Mac error code -8062 on your Mac? If you're getting this error regularly, there is something wrong with your Mac. This error generally appears when you're backing up your data. Also, this error occurs due to corruption in time machine utility.
Plus, Mac error code -8062 doesn't enable you to transfer files and delete your data. It also has the potential to stop you from backup or restores your data. Don't be frustrated! The excellent point about this error is you should be able to fix it pretty quickly. Let's dive into the below methods to fix the error.
People also like: Best Windows Emulator for Mac in 2019
Efficiently Fix Mac Error Code -8062 (5 Killer Tips)
Every Mac user is a witness for Mac reliability, but still, it is not free from glitches and errors like "Mac Error Code -8062" unexpectedly. So, to fix this type of frustrating error, let's explore the five best methods. You don't need to try them all, just work on your way until you find the best solution for your problem.
Unlock your files
Transferring some data out from your Trash
Delete your Time Machine backup disk
Clean your Mac computer
Use Reimage Plus
Solution 1: Unlock your files
When you're trying to rename or move files on your Mac, then you may see the 8062 error because the files you're running or renaming are locked. You should try to unlock these files from the setting. To perform this action, follow the way:
1) Choose a folder or file which you want to move or rename. Press the command key + I on your keyboard at the same time.
2) If the lock option is enabled, then disable it.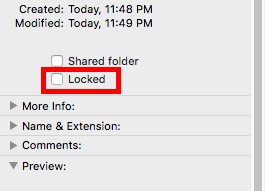 Now rename or move the folder to check the error. I'm pretty sure the error has gone now. If the error persists, then try out the next solution.
Solution 2: Transferring some data out from your Trash
Sometimes, the user encounters the error when there're many files on the Mac trash. You should need to move some files out of your trash because Mac is not capable of erasing them all at once.
After moving some content out of the Trash, Put some files back in it then delete them. Repeat this process until you remove all these files. After that, I believe you've fixed your problem in a few moments.
Solution 3: Delete your Time Machine backup disk
The user experiences the error while running the Time machine because there're some issues on the backup disk. Don't be panic. By erasing your time machine backup disk, you can fix this error. But be careful; by attempting this method, you can erase all your data on the disk. To perform this action, follow the below steps.
1) Visit your Mac desktop. Click Go, then choose Utilities.
2) Dual click on Disk Utility.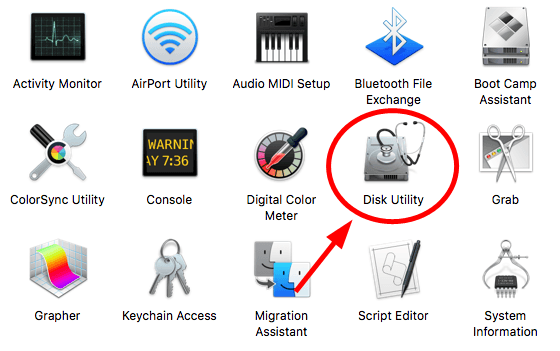 3) Now, you can see the backup disk in the left pane of the window utility. Right-click on Backup disk then click Erase to erase the disc.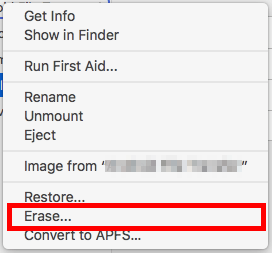 4) Move the mouse cursor on the Apple logo on the upper left corner of your Mac screen. Then click System Preferences…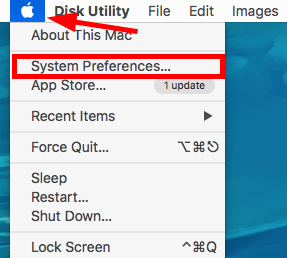 5) Click Time Machine, located in the last row of system preferences.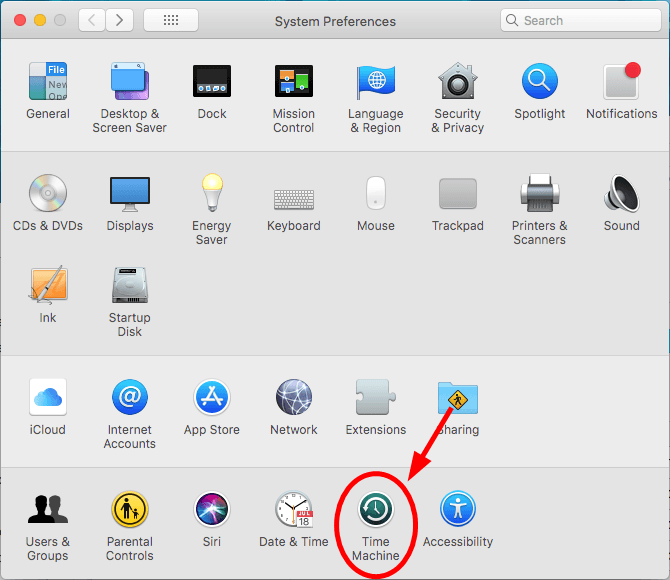 6) Now, you need to set an erased disk as a Time Machine backup disk.
Congrats! You have successfully fixed the Mac error code -8062 on your Mac. But if you're still looking for the best solution, then jump to the next method.
Solution 4: Clean your Mac computer
If there's too much junk on your Mac computer, then it might be possible you're facing the error. You should need to clean junk on your Mac. If you don't have much time to perform this job. We suggest you download MacClean.
Using this awesome app, you're able to clean your Mac. Plus, it will scan your Mac for different junk and clean it automatically. The only thing is you need to do that gives a command to this program and boom you're done. To use Mac clean, follow the below steps.
1) Download and install Mac Clean on your Mac.
2) Open Mac clean.
3) Now, Click on system junk then hit the scan option. After this, Mac clean automatically starts searching for different wastes and fixes them in a few seconds.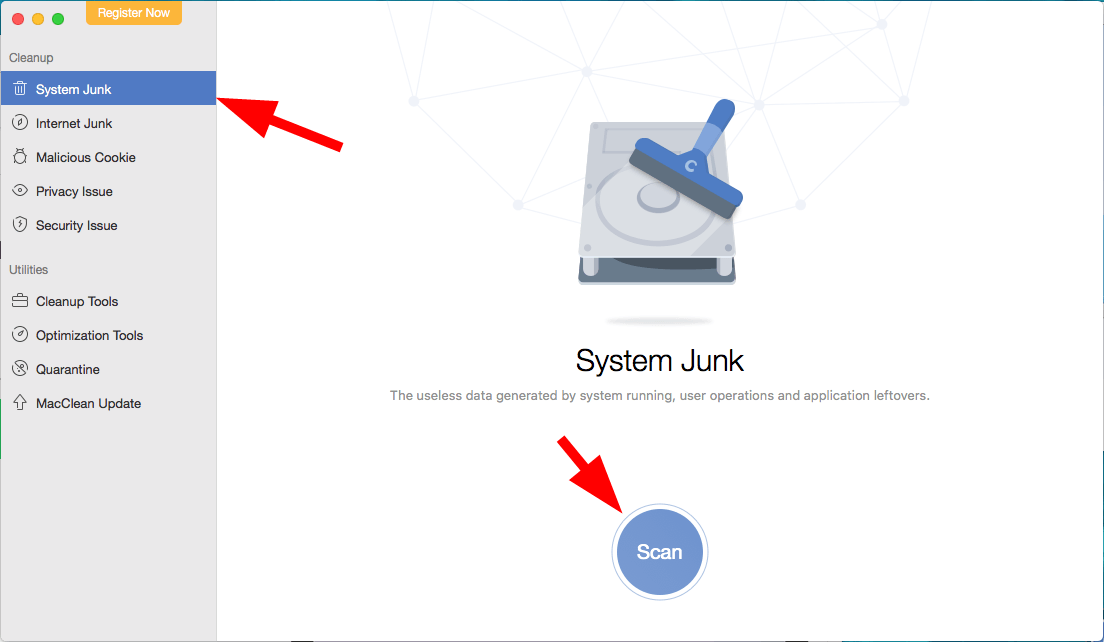 4) Click on Clean option to clear all system junk files (to perform this action, you will be promoted to registered version )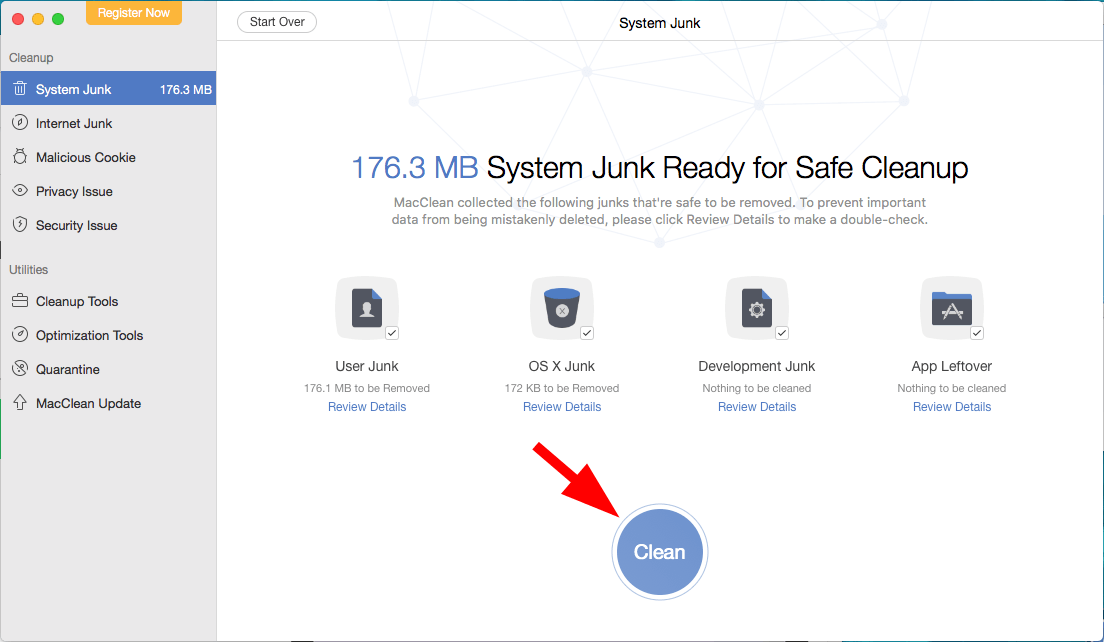 Solution 5: Use Reimage Plus
If you're suffering from the following error on your Mac or in a computer, use Reimage plus. This software is famous for fixing the different error and repair corrupt files on the computer. And the best thing is 10,000,000+ people show love for this wonderful software, and it is just 746 KB.
Furthermore, it protects user data from getting lost. Reimage Plus is additionally used for optimizing and boosting the network. It also diagnoses your damaged PC. You can download Reimage Plus by Clicking Here.
Also check: How to Reset PRAM and SMC on Your Mac
Final words:
I'm pretty sure, after reading our awesome guide, you can fix Mac error code -8062 on your Mac quickly. If you've any questions about this post, then feel free and share your experience in the comment section. You're warmly welcomed.
Thanks!